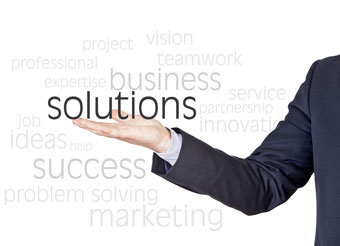 Advantages of Hiring an IT Business Consulting Firm
When it comes to running a business, few expenses are more unpredictable than your IT infrastructure. Some companies attempt to throw money at their IT problems instead of taking the smart route to hiring an IT business consulting firm. There are several critical advantages to bringing in IT experts to help your company to keep control of its IT budget.
Stay On Course With Technology
Perhaps one of the most significant reasons to invest in an IT Business Consulting Firm is to make sure that your company stays on top of all of the latest technological breakthroughs. Instead of hiring a staff of experts to keep you updated on the newest technology that can benefit your business, you can hire a consulting firm at a fraction of the price and get all of the information you need to remain competitive in your industry.
Save Money
When you hire an IT consulting firm, you no longer need to worry about paying for all of the expenses that go with running your own IT network. A consulting firm will bring in a good outsourcing company to take over your non-core functions and get you a professional level of support at a fraction of the cost of doing it yourself.
Get Certified Professionals Without Paying For The Certifications
If you want to maintain a professional IT staff, then that includes having certified professionals on your staff. Maintaining technology certifications is an expensive process, and it is money your company cannot afford to spend.
When you bring in a professional consulting company, it is that company's responsibility to make sure that your support experts are properly certified and trained to do the work they do. The idea of outsourcing your technology experts can often be enough to justify any costs that would come from signing up a professional IT support organization.
Professional support, lower costs and better service are just some of the advantages of doing business with an IT outsourcing organization. Your company will stay updated with the latest technology at no extra cost to you, and you will be able to focus your resources on your core business activities. Outsourcing your IT needs is a business decision that will pay for itself several times over in just the first year, and it will also help you to grow your business more efficiently at the same time.