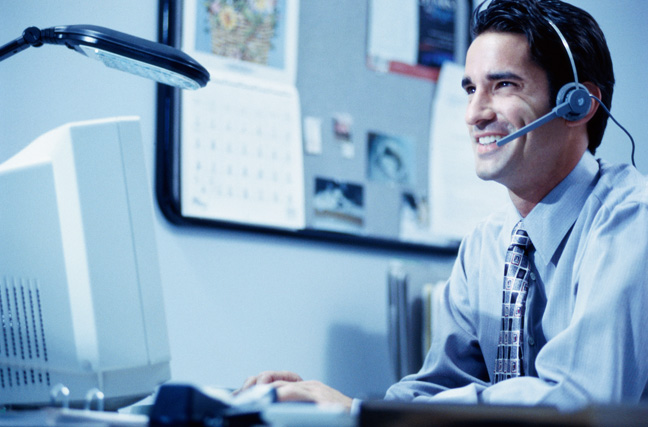 7 Advantages of an Outsourced IT Help Desk
When many people hear the word outsourcing — especially in connection with IT or other technology-based industries — they picture a crowded office building in some remote part of the world filled with people who barely speak English. Unfortunately, that type of situation is true all too often and has soured many people on the entire idea of utilizing an IT help desk outsourcing or other technology services.
This is unfortunate because a staggering number of businesses simply don't have the budget or resources to employ a fully-equipped help desk that can benefit their company and their customers. For many of these businesses, the simple truth is that Quality IT Help Desk Outsourcing is the answer to their problem. In fact, taking advantage of the type of services offered by companies like SSI can actually improve your help desk service and your bottom line. Today, we wanted to help you take a brief look at 7 of the advantages of outsourcing your IT help desk.
1. Fixed Costs
When you choose to incorporate IT help desk outsourcing into your business, you will incur a fixed monthly cost for the service. Because of this, you can actually boost your return on investment compared to employing an in-house team. That's because you receive high-quality service that is available to you when you need it without extra expense. Just think about not having to worry about how long it takes to fully address a specific issue because you're not paying an understaffed IT team on an hourly basis.
2. Scalability
Hand in hand with fixed costs comes scalability. The call volume to your IT help desk can and will fluctuate dramatically based on a multitude of factors including time of day and seasonal demand. Some of these fluctuations can be planned for, but others can't. When you outsource your IT help desk functions, you gain the ability to scale the capacity of your help desk at need without worrying about hiring, firing, training, and maintaining employees or having employees sitting around without work to do.
3. Technical Expertise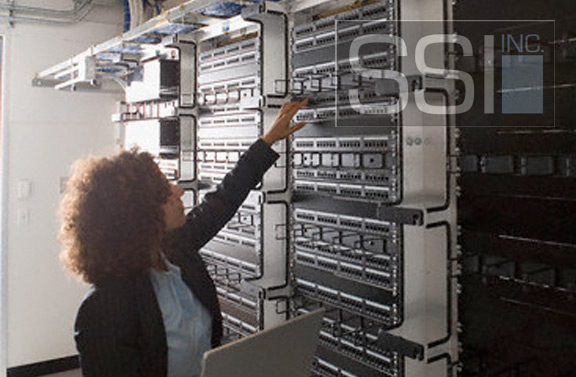 Depending on the size of your company, you may have found that you have a difficult time consistently hiring people with the right level of technical expertise necessary to staff an efficient IT help desk. Alternately, you may have found that quality IT help is too expensive for your company to hire and retain at a level that provides good service to your employees and customers. When you choose to outsource, the burden of hiring and retaining employees with high-level technical knowledge is shifted to the outsource company, freeing you to focus on your business and allowing your help desk to function how it's supposed to.
4. Up-To-Date Training
It's not enough to hire people with a high level of technical knowledge. We live in an ever evolving world, especially when it comes to technology and technical services. The only way to have an IT help desk that can keep up with these constant shifts is to be continually training and retraining your IT staff. This is another burden and expense that is shifted off of your company when you choose to outsource your help desk services.
5. Flexible Hours
Most businesses run on a standard 8-to-5 or 9-to-5 schedule, but that doesn't mean that IT issues only arise within those hours. When you have an in-house team and IT issues arise outside of regular business hours, you generally have one of two options: pay your team overtime or employ a large enough team to staff your IT help desk around the clock. Either of these options can get very expensive very quickly. IT Help Desk Outsourcing, on the other hand, can provide support around the clock with a lower cost to you.
6. HR Savings
When choosing between an in-house team and an outsourced IT help desk, it may seem intuitive to only look at salary costs. However, there are many other HR costs associated with maintaining an in-house help desk that can be mitigated by outsourcing. At the very least, you should factor hiring costs, training, over time, vacation time and benefits into the overall cost of employing an in-house team.
7. Management is Freed to Focus on Core Competencies
For most businesses, having an IT help desk is peripheral to their company's goals and core competencies. Despite this, an in-house team often requires a large amount of both time and attention from at least one member of your management team. By taking advantage of an outsourced IT help desk, the time and energy of your managers can be better directed toward areas that add value to your business.
We understand that you and your customers want and deserve effective and efficient help from your IT help desk. Can this be provided by an in-house team? Of course. But by outsourcing this service to a company you can trust, you can maintain a high standard of service while saving money and freeing time to focus on what's most important for you business.
If you have questions on how IT help desk outsourcing can benefit your business, you should Contact SSI Today.